PO Box 2395
Yorktown, VA 23692-5395
scbiles@gmail.com

I am sitting at my desk in Kuala Lumpur on Thanksgiving Day. The year 2019 on a scale of 1-10 for assessing change and activity, I would say for Evelyn and me it was about a ……
68 !
Sorry for the shouting. I picked that number because for the months of November and December we are both 68 years old. In my humble and not-listened-to-opinion, we should now be sitting on our beautiful front porch at our home of 33 years in Yorktown, Virginia.
Point number one, Evelyn made me sell that house. She long ago severed all feelings and attachment to the house. I was still clinging to joy and love. However, like us, it was getting older. We were not actually sleeping there very much. So, I put my foot down gently. We would sell but I wanted to find a smaller place close by so I could still have access to the parks, trails, river, familiar grocery store, happy memories.
It so happened that one mile away there is a senior over-55 condo development which had a unit for sale. We signed and purchased. Next step was to get our lovely, beautiful, unique house ready to sale. Needed some wallpaper stripped, fresh paint in several rooms, clearing of some clutter to make it look more appealing. This was all happening first days of March. We bought tickets for our planned time Uganda. From there, Evelyn would head back to Kuala Lumpur and I would return to Virginia hopefully to complete the sale of the house and move things to the new house.
That was plan A.
What actually happened was that around 16 hours after putting up the sale sign, we got an offer. They wanted to take possession in about three weeks. Our son, Paul, from Texas with blessings from Kelli headed our way. Also, my best friend of 55 years, Jimmy, came from North Carolina. Within seven days we had packed up everything, given away or sold all that would not fit, and Evelyn was able to have seven nights of sleep in the new place before we left for Uganda. Although our physical address changed, our mailing address did not as we kept our PO Box.
One more God thing was that the buyer is a contractor and did not want to have any repairs or decorating done. He took it as is. He also said to leave anything we did not want to move. Ping pong table, Foosball on third floor, some furniture, most of my tools and all yard equipment stayed. It was a win-win situation. I returned to Virginia alone from Uganda and used the time to unpack some boxes, but there are still several more to deal with. Some boxes came out of hiding places of over 25 years. Kind of silly isn't it?
I realize I am taking up much of this letter with just one traumatic event. For the stories of Evelyn's work through Global Mosaic International please refer to the links below.
But back to our new home at Villas of Yorktown. The rule is that you must be over 55. That is to keep out munchkins. They can visit but not live. Gives everyone an excuse to say, "Gosh, I'm sorry, they won't let you stay more than a week." Of the around 125 people in the development, probably only two are younger than us. I went to several community events and have met many of the great people. They all know me because I am the "new kid on the block." However, not to be disrespectful, but when meeting people walking around, they all look the same – gray hair, older. I do keep track of the dogs' names.
In retrospect as the whole traumatic event eases into the past I think I am doing quite well. Formerly, whenever we were gone for long periods of time, we had to plan for the upkeep of the house. I had hired a young man in the neighborhood several years ago to maintain the yard. He was joined by his whole family whenever the fall leaves inundated the yard. Now, I have nothing to be concerned about. With the condo concept everything from the inside sheet rock out is maintained by the association. I sit in my living room and see guys riding by on mowers and then another coming by with a leaf blower. I get emails while here in Malaysia that new seed is going down, or green areas are being given nutrition, units are being power washed. Driveway cracks are being sealed.
It really has been a smart move to have finally listened to Evelyn. (No snide comments please).
Below is a picture of our magical new home. We are attached to three other units. There are 18 of these quad units in the development. Here in Kuala Lumpur people assumed when we say we moved into a condo that it was a high-rise.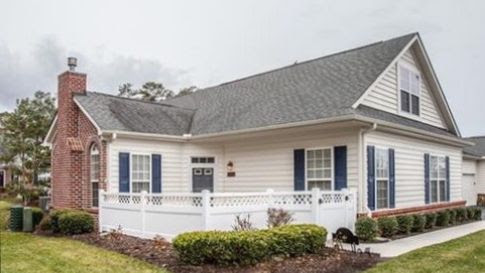 Let me quickly sum up now. Evelyn goes to Uganda with a small team for two weeks December 27. Four days after she returns to Kuala Lumpur, Steve flies to Virginia on January 15 for one week and then on to Texas. Evelyn will fly directly to Texas from Malaysia on January 29. After our Texas time we will head to Virginia along with our other Texas son, granddaughter, and 5-month-old great-granddaughter. We will have a 5-generation gathering and photo op with Evelyn's mom.
The work of GMI (Evelyn) never really stops. But in early May Steve and Evelyn will travel again to Uganda for a two- week time and from there return to our home here in Kuala Lumpur.
It is impossible to fill you in with all the news of 2019 in this letter. It really was a grand and busy 68. We highly encourage you to peruse the GMI website, Instagram, or Facebook sites. Updates on new and continuing projects will also be shared with you soon.
We miss keeping up with you and look forward to hearing about your stories of 2019.
For those of you reading a Biles family annual letter for the first time an explanation. We used to have a second page of updates on the kids and now grand kids. Too much information.
Quick summary of numbers for our newer friends:
Nine children living in six different states and the District of Columbia; age range 36 to 46
23 grandchildren; age range 2 to 21 1 great-grandchild born August 14, 2019
1 strong prayer-warrior Mom; ageless 98.5, Iola Manoogian
Thank you for sharing life with us
Stephen C. Biles & Evelyn S. Biles married 47 years on December 29,2019